Welcome to the Stone Bank Schneelaufers Website
The Schneelaufers were originally established in 1971 with a commitment to promoting the sport of snowmobiling and helping the community.
the club was reestablished in 2014 with the same mission.
Membership dues can now be paid online. See link below
Our club meetings are every Second Monday, October thru March, 7pm at Kuhtz's General Store.
Our dues are $25 per year, and that includes your $12 AWSC membership.
If you would like to join please feel free to come to any of our meetings and fill out the membership form.
if you are unable to make the meetings you can always fill out the membership form and mail it to our Treasurer.
Treasurer: Miranda Gietzel, N329W7750 West Shore Dr., Hartland, WI 53029
(See PDF Below for Detail)
NEWS
2022/23 Club Trip: at Potawatomi Carter Casino
Dates: 02/15/2023 thru 02/19/2023
Make your reservations today!
Contact info for reservations - 1-715-473-6785

Upcoming Meeting dates:
10/10/2022
11/14/2022
12/12/2022
01/09/2023
02/13/2023
03/13/2023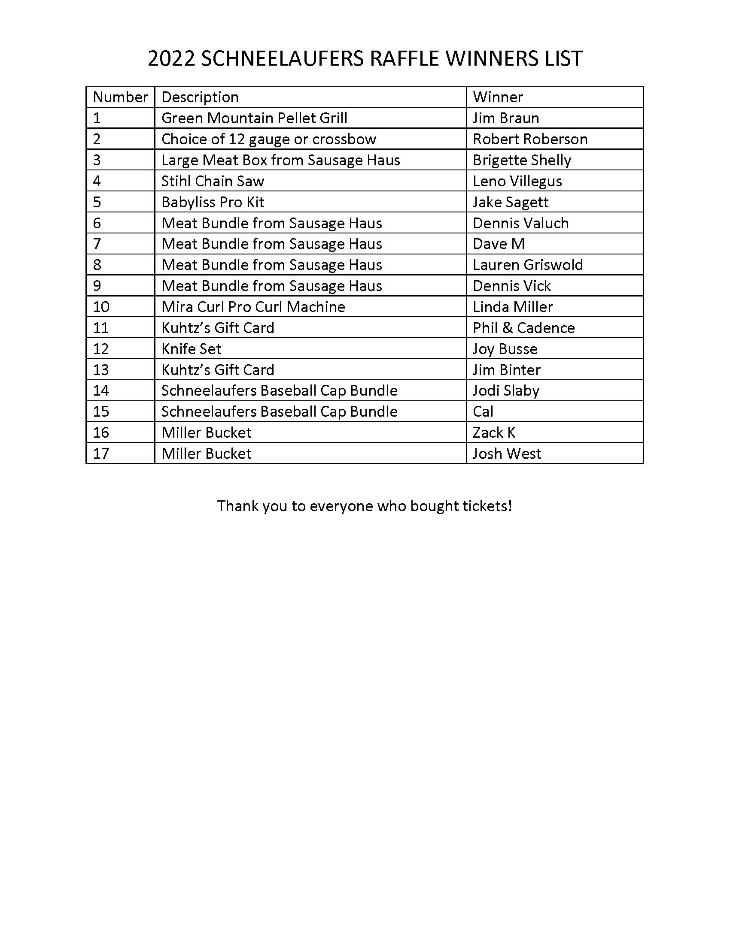 Trail passes are now available to order!